Are you trying to navigate your personal hunting expedition for a new job or a new career and wondering How to Land or Create a Job You'll Love? The world of opportunities is out there, but the work environment, the global economy, and the who, what, where, when, and how to do this hunt are rapidly changing. You need a guide.
Find Your Fit: A Practical Guide to Landing a Job You'll Love is the title of a new book being published in October of 2016. The publisher is the Association for Talent Development. The Association for Talent Development (ATD) is a professional membership organization supporting those who develop the knowledge and skills of employees in organizations around the world. The association was previously known as the American Society for Training & Development (ASTD).
The authors are a group of sixteen career industry experts, who collaborated to tell you the latest and greatest information so you can achieve your dream job.  Some of the topics in the book are: identifying your skills, strengths, interests, and personality type; how to decide your best work environment; creating and putting your career plan into action; crafting a modern resume, designing your personal brand, and effectively networking; and applying, testing, and negotiating an offer for your benefit.  There are other topics covered also, such as self-employment, getting promoted. and working internationally.
The chapter I wrote is chapter 10, entitled Pre-Employment Assessment. Here is a quote from it: "It is important to recognize the significance of testing in modern-day employment recruiting and hiring. Try to find out what kinds of tests will be administered, show interest in each test, prepare as best you can, and calmly complete each test in a timely fashion. If at all possible take all assessments on a computer, rather than a mobile device. Although some tests have been rewritten for mobile-enabled platforms, many will not work properly on a smartphone or a tablet. After completing the test, follow up in two to four days to ask for the test results."
In a hunt, you have to have the right equipment to catch your prize.  This book is one of the tools you will need before you set out. Consider it a portable career guidebook illuminating the way to your successful and satisfying future. In each chapter, you will learn the inside information that professional career coaches share with their clients. For a total of 280 paperback pages, you will find yourself reading the whole book and re-reading sections.
Consider making an investment in your future now by ordering the book below:
Stop the frustration of searching, applying, waiting, not hearing anything, and starting it over again and again.  You need a guide to tell you the tips, techniques, and tricks to escalate your job hunt to a higher plane.
Jean is the owner of Human Resources Simplified, a Florida human resources consulting, training and facilitating company, with the motto: helping businesses do more with less.  She is focused on serving our clients Human Resources services in Sarasota, Bradenton, Lakewood Ranch, Venice and all along the Suncoast! She also does career coaching, which includes resume writing services, bios, letters, and profiles, as the owner of Career Advice Simplified, helping job hunters take their next step.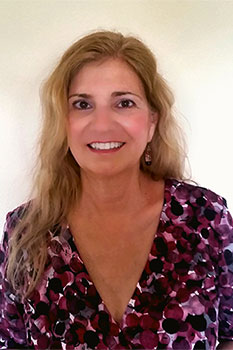 Jean is a certified senior-level human resources executive/consultant, adjunct professor, management trainer, professional speaker, resume writer, career coach, LinkedIn profile builder, and published author.