Working with Difficult People: Test Your Coping Skills!
How good a "coper" are you? Test yourself by answering the following questions True or False.
The best way to deal with an office gossip is to listen carefully to what he says. After all, that's how to find out what's going on at work.
If your boss rarely gives you any feedback, you can assume you're doing a good job.
You stayed after hours to work on a special project. Later, you find out that another employee has taken credit for your work. You decide to shrug it off. After all, live and let live.
Answers:
False. It's tempting to listen to gossip. But talking about other people, especially negatively, builds us up at the expense of others. Gossip often isn't accurate and makes bad situations worse. Listening to gossip encourages and promotes it. And you will get labeled as a gossip.
False. It's important to have confidence in your work, but making assumptions that you're doing what the boss wants without any feedback is risky. If your boss is close-mouthed, take charge and schedule regular meetings for the two of you. This will give you the chance to ask open-ended questions and find out what the boss thinks.
False. Allowing another person to take credit for your work is a formula for resentment. Talk to your boss as soon as possible–not to tattle–but to describe your work on the project and ask for feedback.
When Working with Difficult People: Test Your Coping Skills, difficult people are the folks who frustrate and dampen the spirits of the people who work with them. While we can all be difficult at times, difficult people are seen as problems by most of the people around them most of the time. Worst of all, they tend to be reluctant to change their ways.
The good news is that there are ways to cope with difficult people. But make no mistake: coping has nothing to do with changing someone else. The only person's behavior you can change is your own. It also has nothing to do with winning or losing battles with others. Coping requires that you learn ways to help you and the difficult person function together at work as effectively as possible.
What follows is a guide to dealing with four difficult personality types you're likely to meet on the job:  Hostile, Whiner, Yesser and the Clam. Working with Difficult People: Test Your Coping Skills.
Spoiling for a Fight: Hostiles
Hostiles get his/her way at work by bullying others. Hostiles usually have strong opinions about how others "should" or "ought to" behave. When they sense a lack of confidence or insecurity in others or even a hesitation, they attack. When their targets run from them, they become even more aggressive.
Dr. Robert Bramson, a business management consultant and author of Coping with Difficult People in Business and in Life, says in a timeless article, "The first rule of coping with anyone aggressive is that you stand up to that person." But, Dr. Bramson emphasizes, you must stand up to them without fighting.  Standing up is a technique that works, but you must practice to become comfortable and reverse your target-stance.
Why? Hostiles are good at fighting. If you become aggressive toward them, they'll probably become even more aggressive toward you.  If you are not a Hostile, you are not good at fighting and should avoid it at all costs. You are likely to lose. And even if you do win a particular battle, by becoming aggressive yourself, you damage your own reputation at work.  Don't do this to yourself.
How do you stand up for yourself without fighting? Dr. Bramson suggests that you give Hostiles time to run down. They will run out of breath or will pause during an oral tirade.  If they get into your personal space, take a step back but stand up straight.  They need to vent first and then you can identify them as a Hostile. Then… get their attention and state your opinions firmly.  Be polite but look them square in the eye and make your statement factually and seriously.  If their comments had moved from factual to personal, tell them what they can and cannot do.  For example, you can tell them that they can provide the facts that will allow you to help them or to correct errors that were made; but you must also tell them that they do not have permission to personalize the conversation by inserting insults which will damage your ability to help them or continue the conversation.   Then pause and smile politely and be silent for effect.  The friendly smile will disarm the Hostile.  The Hostile should either leave to cool off or change their demeanor.  This works for supervisors, co-workers,  or other customers.
The Silent Treatment:  Clams
The Clam volunteers little information, typically answering questions with one word, if he/she responds at all. A clam's most comfortable response to new information or potential conflict is to shut down.
Here is a typical scenario:  Susan needed Miguel's approval to begin a plan to train employees more effectively. She scheduled a meeting with him and enthusiastically laid out her ideas. At the conclusion, she expected him to comment. He said nothing. Confused, she asked, "Do you need more information?" He said no and indicated that he had another appointment.
Susan felt like she had had the wind knocked out of her. She didn't know how to interpret his silence. But if her plan was to proceed, she had to draw him out.  She needed approval to proceed or guidance on what to change with the plan.  She was stuck in neutral and stewing.
She was thinking the worse.
How do you get clams to tell you what they think? Ask open-ended questions. These are questions that can't be answered with one word. Instead of asking, "Do you need more information?" Susan should have asked, "What's your reaction to what I'm proposing?"
It's also important to give clams time to answer. This might mean you have to get comfortable with long silences. At such times, Dr. Bramson suggests "friendly, silent staring," preferably focusing your eyes on the clam's chin or lips. (Direct eye contact can be threatening to clams.) Friendly staring communicates that you're expecting the clam to start speaking at any moment and you are willing to wait.  Resist the urge to fill in the blank time with chatter.
If the clam still doesn't talk, comment on what's happening by saying, "I'm noticing that you're not commenting yet. What does that mean?" If none of this works let the clam know that you will make another appointment to discuss the issue.  Then remove yourself from the interaction.
Susan went back to see her boss and got him to open up. She says, "Miguel liked my plan. When I left his office after our first meeting, I was sure that his silence meant he hated it. I'm glad I checked out that assumption."
Quit your Bitchin: Whiners
Whiners are another difficult person on the work scene. Whiners complain about problems on the job, but don't do anything to improve things. They tend to believe that it is someone else's responsibility to "fix it."
Working with Difficult People. How to cope? Listen to what whiners have to say, Dr. Bramson says, but put a time limit on it. This allows them to let off steam, but doesn't lock you into having to listen indefinitely. Let them know that you heard what they said by restating their complaints back to them. Don't agree or apologize for any of the things they may be dumping on you as "your fault" or as the fault of others, named or not.  It is not your fault, so definitely do not apologize.  And try to get them to problem solve.  Don't offer your ideas as they are not looking for your ideas and will continue whining if you offer them.
You can let the Whiner know that you could tell he was frustrated with "X".  But you also must let him/her know that the "X" was always available when you needed help so he should trying going to "X". You can ask the Whiner to think about whether there was anything he/she could do about the situation and to get back to you to listen to his/her ideas. Then tell him/her you have some work to finish or an appointment to keep or a meeting to go to or phone call to make or whatever to leave.  Impose that time limit to extract yourself.  Use body language to your advantage.  Positive smiling helps to show that you are genuinely concerned.  Generally, the Whiner will then go back to work or go away for a while.   Whiners will still whine but you will have a tool to use with them.  Be consistent with using it every time.
The Walking Wikipedia: Know-It-Alls
This knowledgeable person enjoys lengthy conversations without end and seems oblivious to social cues about the need to end the conversation.  This person can find flaws in everyone.  The name of the game here is control; to dominate.  Know your facts, stand firm and restate the facts.  Enforce a time limit by providing a 2 minute warning.  Looking bored rarely does it.  Let them have the last word.
Wishing Doesn't Work
Wishing that a difficult person were different is just a waste of time. It's only by developing our own interpersonal and problem-solving skills that we can cope with them. Viewed positively, difficult people are some of the best teachers we will ever have about human nature.
A word about body language:  there is not a place in the workplace for constant sighers or chronic eye contact avoiders.  And let's not forget the slammers that slam stuff around but don't say a word.  These people are not happy.  Find a way to separate yourself from them or find a quiet time and place to get to know them enough to encourage them to resolve what is troubling them, for their own sake.
Three kinds of people —
People who make it happen
People who watch it happen
People who wonder what happened
It is all about attitude!  You have to work with them.  You have to eat with them.  You have to socialize with them.  You and only you are the one who can make a change in yourself and make it happen.
And, may I ask, what about you…are you seeing yourself in this mirror?  If so, take heed and think about your success as a team player at work and human being in life.  It is up to you.
Human Resources Simplified can help your business in areas of recruiting, training, employee relations, compensation, termination, and benefits.  Human Resources Simplified is an experienced and full-service human resources consulting company providing clients with strategic people and team planning, recruiting, training, mentoring and facilitating using consulting and coaching. If you have staff, we have solutions. Win the game of business with our specialists. Our team is focused on serving our clients Human Resources services in Sarasota, Bradenton, Lakewood Ranch, Venice and all along the Suncoast! Call or email  jj@humanresourcessimplified.com today for a free 30-minute consultation on your current issue.  941-926-8888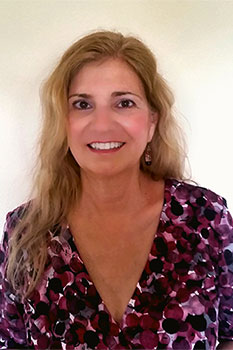 Jean is a certified senior-level human resources executive/consultant, adjunct professor, management trainer, professional speaker, resume writer, career coach, LinkedIn profile builder, and published author.