In October's interview, Erin Wozniak discusses a brief history of recruiting in the digital age.
Q: The Internet has changed everything, and one thing it changed is how employers advertise job openings. Briefly, describe your role in your company before the Internet became the driving force for recruitment advertisement.
A: I started my career in the 1990s before the Internet changed everything for employers. My role as an account representative was to strategize with employers on how best to advertise and promote their job openings. Given all the change and time since then, strategizing with clients actually remains the core of agency representatives' roles today. The strategy itself, its activation, and what and how success is measured … these are what have transformed.
Q: Just for clarity, what is a common definition of recruitment advertising?
A: Most simply, recruitment advertising refers to the communications used by employers to attract talent—so says Wikipedia, thus it must be true! Talent acquisition professionals understand the practice to be much more complex. Employer branding, multichannel media strategy, candidate experience, and retention strategies internally all play a role.
Q: What are the agency media choices/delivery methods/services now that are offered to employers in this digital age?
A: Digital media choices to consider include pay-for-performance (PPA, PPC and, speculatively, PPH is almost here), social media, earned media (PR), content marketing, targeted display, and mobile marketing channels. Ad delivery and related campaign management services will vary by agency and likely include a mix of programmatic job distribution, tracking, integration support, and reporting for proper measurement and analytics.
Q: Is using an agency an option for big employers as well as small firms?
A: Agencies with custom solutions are likely an option for most employers to consider—large enterprises and SMBs alike. There are many ways employers work with agencies and depending on their preference may operate under general MSAs, retainer agreements, or fixed-bid projects with individual SOWs.
Q: Healthcare is a major client of recruitment agencies. What other industries are major clients?
A: Retail, hospitality, manufacturing, transportation, pharmaceutical and any industry with tech talent needs are the verticals currently encountering the toughest hiring challenges and, therefore, relying on agency support as a result.
Q: What should job hunters know about how an agency assists an employer?
A: Job hunters will always interact directly with the employer. We collaborate with our clients upstream to connect with the talent they seek. We work to support the goals of the employer.
Q: What about marketing and branding; why is it important for an agency to be consistent with the company brand with regards to the creative design and ad placements?
A: Employer brands and all related creative expressions and executions are extensions of the company brand. As such, consistency, alignment and—most important—authenticity are crucial. A disconnect can not only result in the misrepresentation of the company to the candidate, but also to existing employees, key stakeholders, and others.
Q: As a specialist partner to the company recruiter/human resources director, how is the value of using an agency explained to the CFO of the company?
A: The value an agency brings to an employer can be seen in both time and money. Taking on the attraction part of the funnel allows recruiters more time to close candidates and fill jobs. Filling jobs cost-effectively and efficiently is of value for CFOs understand.
Q: Tell me more about the reports—the metrics—an agency provides to the employer on the outcomes of various ads and campaigns?
A: Agencies provide media performance reports and source-tracking metrics that give employers visibility and analytics on what channels are driving traffic, converting applicants and driving hires. These reports also provide detail at the job level that gives insight into job category and location/market trends.
Q: Can you give me an example of a successful company recruitment advertising program?
A: I cannot point to one, but every employer and every campaign will have a different definition of success based on the hiring need, strategy, budget, market factors and a host of varying KPIs. Those that drive the highest applicant-to-hire conversion at the lowest cost per hire set the standards for best practice.
Q: Are there rules of thumb for how long an ad campaign should run?
A: The specific goals and objectives of each campaign will drive strategy on duration and frequency. High-volume, ever-green hiring needs will likely have longer-term durations (even at the annual level), whereas focused efforts for a single tough-to-fill position may be hyper-focused over shorter durations, maybe 3 months, for example.
Q: Are there any U.S. laws that pertain to recruitment advertising?
A: Any compliance factors that apply to direct employers, such as employment anti-discrimination laws, either due to U.S. government contractor status, industry regulations or an organization's own governance are all treated as the law by representative agencies as a matter of standard practice.
Q: In conclusion, what other words of wisdom do you have on this important function which falls under the employment, a/k/a talent acquisition, area of human resources?
A: For agencies, employers and candidates collectively, the importance of knowledge, data, and transparency will continue to increase and disrupt. The ability to be not only open to it but also comfortable with it will be crucial.
Erin Wozniak is vice president of sales and accounts at Shaker Recruitment Marketing. She has more than 20 years of experience in account management, team leadership, and digital strategy. Erin can be reached at erin.wozniak@shaker.com.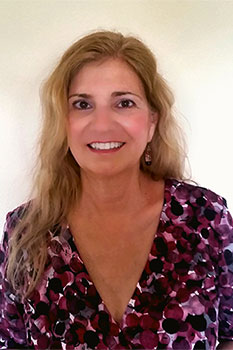 Jean is a certified senior-level human resources executive/consultant, adjunct professor, management trainer, professional speaker, resume writer, career coach, LinkedIn profile builder, and published author.