What is Employee Selection? This is the process of choosing from a group of candidates the individual best suited for a particular position in an organization. Another Definition: Using a systemic process to identify the best candidate(s).
Factors affecting employee selection:
Other HR functions
Legal considerations
Decision making speed
Organizational hierarchy
Applicant pool
Type of organization
Introductory period
The Employee Selection process affects, and is affected by, virtually every other HR function. Human resource management is greatly influenced by legislation, executive orders, and court decisions. Time available to make selection decision can have major effect on selection process. Different approaches to selection are generally taken for filling positions at different levels in organization. The number of applicants for a particular job can also affect selection process. The type of organization matters: Prospective employees in private sector screened with regard to how they can help achieve profit goals. Government civil service systems identify qualified applicants through competitive examinations. Individuals considered for positions in not-for-profit organizations must not only be qualified but dedicated to this work.
The HR Interview removes unqualified individuals. The types: Telephone interviews, Videotaped interviews, Computer (ex: Skype) interviews. The hiring manager interview focuses on the job descriptions and asks the same questions of each candidate for the same job. Selection testing (references, drug screens, personality testing, education verification, etc.) assists to match the job opening to the best candidates. The decision selection should be made known to candidates as soon as possible. Delay may result in the firm losing the prime candidate. Unsuccessful candidates should also be promptly notified. Timing is everything with selection as well as other things in business.
The selection decision has been made. What remains is to do the hiring process for the chosen candidate. The introductory period is the initial period that permits evaluating employees' ability based upon performance vs the job description. Some states legislate what a probationary period should be, the length of it. As a company in that state, you should follow that regulation. Usually, it is related to the unemployment compensation law in that state, since it is a state law, not a federal law.
Human Resources Simplified is an experienced and full-service human resources consulting company providing clients with strategic people and team planning, recruiting, training, mentoring and facilitating using consulting and coaching. If you have staff, we have solutions. Win the game of business with our specialists. Our team is focused on serving our clients Human Resources services in Sarasota, Bradenton, Lakewood Ranch, Venice and all along the Suncoast!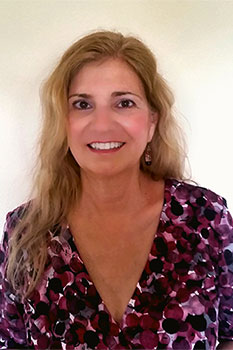 Jean is a certified senior-level human resources executive/consultant, adjunct professor, management trainer, professional speaker, resume writer, career coach, LinkedIn profile builder, and published author.