Working too much can be necessary when you have a big project or some pressing matter, but consistent overwork can lead to burn out, which is where you work so much that you ruin your health. Burn out is bad for everyone since it leads to workplace negativity as you struggle to handle the workload and maintain positive relationships with co-workers. This can lead to conflict.
"There are some people who always seem angry and continuously look for conflict. Walk away from these people. The battle they're fighting isn't with you, it's with themselves." — Rashida Rowe
And while conflict does have its place in leading to improvement, it can also lead to workplace negativity if it becomes less constructive. If your workplace has become negative, here are four tips on how you can remove yourself from this negativity.
1 Identify the causes of team negativity. If a heavy workload, involve the supervisor to brainstorm ways to solve this. Maybe the workload can be spread out to more people, or perhaps there is a way to automate some of the work.
2 If the culture of negativity points to one coworker, this becomes two choices: talk one-on-one to that person if you can impact the situation or bring awareness to the team leader.
3 If employees are not feeling appreciated, try addressing this issue by celebrating small victories and successes and highlighting how that employee contributed to the team. This will also create a better working environment since everyone will feel they are working to accomplish a goal together.
4 If negativity is springing out of boredom, make sure you are presenting your employees with opportunities to grow and develop their skill set further. Ask what opportunities they would like to suggest.
Dealing with workplace negativity promptly is the only way to quickly address the issue before it morphs into even more conflict and the destruction of the team. If you need help addressing your workplace negativity, call us today.
Human Resources Simplified is an experienced and full-service human resources consulting company providing clients with strategic people and team planning, recruiting, training, mentoring and facilitating using consulting and coaching. If you have staff, we have solutions. Win the game of business with our specialists. Our team is focused on serving our clients Human Resources services in Sarasota, Bradenton, Lakewood Ranch, Venice and all along the Suncoast!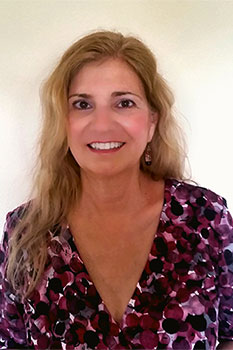 Jean is a certified senior-level human resources executive/consultant, adjunct professor, management trainer, professional speaker, resume writer, career coach, LinkedIn profile builder, and published author.