Four Generations in the Workforce. There is an Arab proverb:  "People resemble their times more than they resemble their parents"
What does this mean?
We have four generations in the workforce which is unprecedented. Here is a quick breakdown of the generations:
Veterans – Born 1920 – 1945 (Silent Generation/Traditionalists)
Baby Boomers – Born 1946 – 1964 (Hippies/Beatniks)
Generation X – Born 1965 – 1980 (Invisibles/Slackers)
Generation Y – Born 1981 – 2000 (Millennials/Echo Boomers)
Generation Z – Born 2001 to now (not in the workforce yet except for teenage jobs)
As a company leader (from crew chief to CEO) you have to know "how" to connect with each of your employees across the Four Generations in the Workforce. And it takes concerted efforts to do this—meaning you have to understand what makes each generation "tick".
While this topic could lend itself to a doctoral dissertation (and probably has), here are some quick tips about what motivates the Four Generations in the Workforce so that you can think about this and incorporate this research into your daily managing activities so you deliver these messages directly or indirectly customized:
Veterans – Your EXPERIENCE is valued and respected.
Baby Boomers – YOU are needed and valued; thank you for your hard work.
Generation X – Forget the rules, do it your WAY but make it work.
Generation Y – You work great with other bright and creative people doing MEANINGFUL work.
And just think: in another three to seven years, you will have to understand the Gen Z-ers too!  We are living longer and healthier.  Living to 100 is predicted to be the norm in the future. And with age and health, comes the need to work and remain mentally alert and financially secure.
While this is a quick overview, seriously consider bringing training onsite to your management team so that every level of management can explore the generational differences in an educational and interactive way.
Here are some resources to explore to learn more:
www.agewave.com
http://bit.ly/1L4WVnf
If you wish any assistance with training, give us a call. Human Resources Simplified is an experienced and full-service human resources consulting company providing clients with strategic people and team planning, recruiting, training, mentoring and facilitating using consulting and coaching. If you have staff, we have solutions. Win the game of business with our specialists. Our team is focused on serving our clients Human Resources services in Sarasota, Bradenton, Lakewood Ranch, Venice and all along the Suncoast!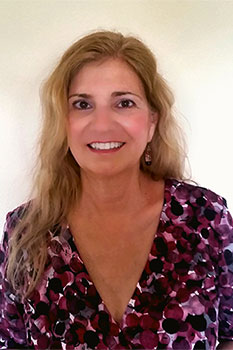 Jean is a certified senior-level human resources executive/consultant, adjunct professor, management trainer, professional speaker, resume writer, career coach, and published author.