Q: Networking, we are repeatedly told, is the best tool to finding a career job, or promoting your business, and staying relevant in your field. What is your definition of networking?
A: Networking is a process that provides the structure, support, skills, and strategies needed to bridge the gap between ideas and actions. The best part about mastering networking is that it can help us reach our chosen destination, whether that's making a job change, working more effectively with customers and colleagues, or building our own business.
Q: If you take the time and make the effort to network and you meet a lot of people, what is the next step to form a strong mutual relationship with someone you would like to learn more about?
A:  The best way to form a strong mutual relationship is to look for a reason to make another connection such as providing a piece of valuable information or simply writing or sending a special thank you note. This goes a long way towards deepening a relationship.
Q: Then how do you take it a step further and offer to share resources with them?
A: Invite this person for in-person meetings, which are far more likely to build on a relationship than e-mail or text communications. Make sure you take the time to do the research on this person because learning about their interests and passions tells them that they are important to you.
Q: Being open and receptive to meeting new people is not easy for everyone; what advice to you have on this thought?
A:  I'd tell them to remember that effective networking can turn strangers into friends and build a world full of people who will take our calls, give us their time, and answer our questions. Quality is more important than quantity. You don't have to focus on meeting the most people, just the best people. Look for people of high character and integrity, who live out their values and fundamental beliefs. These people will enhance your credibility – and, through them, you can make a bigger difference in the world.
Q: In the world of sports, we talk about home field advantage, is it best to meet at a neutral location, ask to visit them in their office, or invite them to your office?
A: I think all three are viable choices, you can start with an invite to your office and be gracious there, or ask their choice.
Q: You talk about finding common ground to build rapport. What are some sources of things to talk about to identify interests that are shared?
A: We tend to like people like ourselves, so building common ground is important. Ask about family members, special interests, hobbies, or take notice of something interesting about the person to build rapport.
Q: I am an avid reader, but not everyone is. What eleven books would you recommend as great reads to rekindle an interest in making time for reading?
A:
Super Better- Jane McGonigal
Essentialism- Greg McKeown
Your Best Year Yet- Ditzler
Give & Take- Adam Grant
Quiet- Susan Kane
The Power of Intention- Wayne Dyer
Happier- Ben Shahr
On Target Living- Chris Johnson
Mastery- Robert Greene
The 15 Invaluable Laws of Growth- John Maxwell
Drive- Daniel Pink
Q: It is important not to push your product or service or ask for your need at a first meeting as that is an immediate turnoff as we all know; at what point in relationship building should this be discussed?
A: This will depend on the situation. Be situation-specific and only explore the possibility of engagement when there's true openness, receptiveness, and desire.
Q: I have been to networking events that are simply rapid-fire business card exchanges–sort of like speed dating.  You leave with a collection of cards. What would you do with them?
A: If you can use a CRM system – Customer Relationship Management – both personally and professionally, to hold this information and retrieve it when you need it. From there, connect on LinkedIn, and then after the person accepts, provide a free resource.
Q: Building trust with new relationships is based on words and actions. How do you judge if you should trust someone?
A:  Trust is often the trickiest, most difficult quality to create and measure. We tend to simply have a strong emotional or gut feeling about it. Judge whether you trust someone based on their character. If they are empathetic, highly consistent and dependable, and do their best to understand others, then you should open yourself up to trusting them!
Q: What other advice do you have for where to network, how much time to spend on networking, when to pay to network, and how to get the most out of it after each event?
A:  The choices are varied. What are your communities of connection? Some places that might work for networking include your gym or health club, the country club, business association and chamber events, BNI and toastmaster meetings, while volunteering or seminars. Depending on where you can connect depends on how long you spend networking with this person.
It can be beneficial to pay for networking when you are paying to be a part of a group that benefits you individually. For example, if you are working on public speaking and are already paying to be a member of toastmasters, then also try to network there when the time is right. In a way, you are paying to network, but you are benefitting in other ways as well.
Lastly, to get the most out of the event, make sure you keep track of the people you meet and things about them. Write brief notes on their business cards that will jog your memory about who they are.
Barry Demp is the owner of Demp Coaching. He has worked with over 1,000 individuals as a business and executive coach over the past 23 years. Based in Troy, Michigan, he earned the distinction of Master Certified Coach (MCC) from the International Coach Federation (ICF) in 1999.  He works with executives, business owners, and high-potential professionals to help them significantly increase their productivity, profitability, and life balance. He can be reached at www.dempcoaching.com andwww.thequotablecoach.com.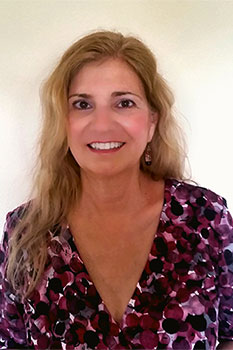 Jean is a certified senior-level human resources executive/consultant, adjunct professor, management trainer, professional speaker, resume writer, career coach, LinkedIn profile builder, and published author.