In our April interview, computer guru, Wayne Leiser, explains what computers would say… if computers could talk!
Q: What is the biggest issue you are seeing with personal or small business computers in 2017?
A: PUP Infections (Potentially Unwanted Programs).  Most A/V software does not look for PUP infections.  They are annoying and will change your homepage and search options and spy on you and send your personally identifiable information back to a third party.  They typically don't cause damage to the computers operating system unless you get a lot of them.
Q: When is it best to call a professional in if your "machine" is giving an error message? 
A: If computers could talk, they'd tell you to immediately call someone but that is a biased answer. 😀
In all seriousness, if you have multiple error messages and issues going on, then it is best to obtain a professional to review these messages so you don't end up with a loss of data or computer functioning.
Q: What is your advice about backing up your data?
A: Everyone or business has different needs when it comes to backing up data.  There is no one correct method.  There are a lot of methods and some of them easier than others.  Personally, I would save my stuff encrypted on a cloud server.
Q: How do you tell if a problem is a hardware or a software issue?
A:  The computer stops acting as you expect or the computer starts to slow down to a snail's pace.  If this happens, then call a professional.  Please remember that your friend's 13-year-old son, Bobby, is not a professional and can cause more harm than good.
Q: What are the most common malware problems this year?
A: PUP infections.
Q: It seems that there is a fake Microsoft phone call that tells you that your computer is infected and offers to fix it; describe that.
A: First off, Microsoft will never call you unless you have an open ticket with them.  This was a scam that came out of India.  You are going to see a lot more scam artist like this.  The guy that created this scam was arrested for pretending he was Microsoft.  After scamming millions of dollars from people he received a whopping $10,000.00 fine and a 6 month stay in jail.  If you had no morals and received a slap on the wrist wouldn't you continue?  The scam is basically "Hi, I'm from or a representative of Microsoft/Adobe/Insert company here.  Please let me into your computer."  As soon as you do it's all over!  There are two different types of scam artists out there.  Keeping in mind that both are there to cause damage to your computer; there are malicious ones and non-malicious ones.  The malicious ones will put a syskey reglock on your computer.  If you don't give them the $600.00 (or insert amount here) they want then you cannot get back into your computer after they reboot it on you.  (We can assist if this happens to you).  The others put software on your computer system to allow them to get back into it later to damage things and so you think, oh I better call that company to fix my system.
Q: If computers could talk, what would they say is the best type of hard drives these days?
A: "Best" is a loaded word.  A PCIe SSD hard drive is by far the fastest drive out there; however, they have Enterprise class Western Digital hard drives that are made to last years and years.
Q: Is your Internet is slow, should you call your provider first?
A: Yes, call your provider first and if they cannot help, call B2B I.T. Solutions at (941) 923-6280    .
Q: Can you update older computers?
A: Most of the time yes, but why would you want to?  Get your computer maxed out from the beginning if you can afford it.  "Upgrading" is such a marketing scam unless you cannot afford to have the entire thing maxed out.  Why would you want to live with a computer that is slower than what it can be or cannot fulfill its full potential, only to be frustrated with it for years so that you can "upgrade" it in the future?  By the time you finally go for the upgrade, the hardware is outdated and useless.
Q: If you get the blue screen of death, what do you do?
A: If computers could talk, they'd say call B2B I.T. Solutions to review why you are getting the blue screen at (941) 923- 6280. We are available Monday- Friday from 9 am – 5 pm EST (Excluding Nationally Observed Holidays).
Q: What other advice do you have for home computer users and small business owners?
A: Have someone look at your computer and keep it maintained.  It doesn't matter what you use it for.  Ask yourself to do you want to continue using it for that purpose?  If the answer is yes, then you need to have it cleaned and maintained on a regular basis.  Business owners, don't buy junk computers to run your business on.  We know money is tight but this is your business and your livelihood.  Why would you spend $200.00 on a computer and think it's going to perform everything you want to do for your business?  Spend $1500.00 or more if you are getting a laptop for your business.  Don't spend $300.00 or $600.00 on a laptop just because you can save money on it.  It will cost you more time and frustration in the long run.  If you need purchasing advice, contact us before you buy.
Wayne is the owner of B2B I.T. Solutions. Since 1990, B2B has serviced residential and business computers in the Sarasota Florida and surrounding areas. B2B is a full-service company. B2B offers complete remote, on-site and in home and office services including networking & virus removal. They specialize in the sale of new business quality custom Dell PC systems and accessories. If you're still wondering what computers would say if computers could talk, you can contact him at: 941-923-6280!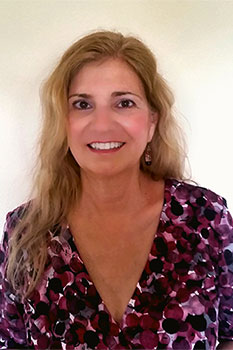 Jean is a certified senior-level human resources executive/consultant, adjunct professor, management trainer, professional speaker, resume writer, career coach, LinkedIn profile builder, and published author.