Teacher DeKalb ousted came right back as substitute was originally posted on AJC.com.
A teacher ousted after students said she threatened them with deportation after President Donald Trump's 2016 election win was rehired for the 2017-2018 school year, though she was supposed to be ineligible for employment there.
The error is one of several recent human resource blunders made by the DeKalb County School District, which has come under fire in recent years for its inability to recruit and retain quality teachers amid a national teacher shortage.
Recently, district officials admitted to not performing simple tasks such as verifying job applicant work history or contacting references before hiring a teacher from Ohio, who they later learned had been terminated for allegedly assaulting students.
Diane Clark was allowed to retire "in lieu of termination" on Nov. 28, 2016. As part of the deal, she signed a document making her ineligible for re-employment with the district. Yet she returned to the district as a substitute teacher on Aug. 7, said district spokesman Andre Riley.
"She has been removed from service and will not be returning to DCSD," he said Friday.
DeKalb County Board of Education Chairman Melvin Johnson said he was concerned that Clark had been allowed to continue working for the district.
"I would expect all of our admin to follow board policy," he said. "I would love to find out why the teacher was hired since that teacher was terminated. It appears to me if that person was terminated from the school district, that person should be terminated from the substitute (teacher) list."
One student, in a statement to officials investigating the 2016 claims against Clark, said the teacher told one of her classes about a former student she assisted who was dealing with deportation, then told the class she'd be hesitant to help them because they're disruptive, don't often do their homework and don't pay attention during instruction. Another student said Clark mentioned United States Immigration and Customs Enforcement investigators raiding the school.
Cross Keys' student population is more than 86 percent Latino.
Clark, in a statement for the investigation, said she had voiced support for the students.
"Who am I to discuss anyone's rights?" she wrote. "During class that day (after the General Election), I repeated to each of my classes what I have said many times before. I stand with the students of Cross Keys High School and will assist them during this trying time for many of them as best I can. Several of the First Period young men suddenly stated that I was frightening them. I replied that I didn't mean to frighten them, and that I was simply repeating what I had stated in the past. This is based on the fact that as recently as last year, I had written (sic) statements twice to immigration regarding student performance at school. In both instances, there were no problems because the students had excellent attendance, studied and asked questions either in class or at Tutorial."
District officials have been diligent in getting retired teachers into the system's substitute teacher roster. During a celebration for retiring teachers, Superintendent Steve Green said all were invited back to sub should their schedules permit. In November, the district had about 9,700 teacher absences for 17 school days. About 6,200, or 60 percent, of those were filled by substitutes.
District officials have been forced to explain several human resources situations this year, including Sandra Meeks-Speller, who was hired by the school district this summer, though she had been terminated by Toledo Public Schools for claims she had physically assaulted students.
Tucker High School's principal, Tamra Watts, was reassigned after teachers and parents complained about her leadership style at a DeKalb County Board of Education meeting in October.
Poor recordkeeping should result in adverse action against those in charge, Juchnowicz, the human resources consultant, said.
"The school district managers could be personally liable for things that go wrong, because the initial hiring process as written down was not followed, and something happened," she said. "The first thing you do is pull the (personnel) file and see what was done in the step-by-step process."
The district's human capital management department has been run by an interim since Brown was reassigned. Everett Patrick has worked in the department several years, but was a teacher and principal in the district for years. A national search firm has been tapped to find a permanent leader.
Patrick, in recent months, has stopped reporting teacher vacancies during school board meetings, often using the number of jobs posted on the district's website instead, which often does not include all vacancies.
"I'm disappointed that we continue to have one HR disaster after another," DeKalb board member Stan Jester said. "I know we're in the process of putting together the HR department. I know we're using a professional search firm to find a chief. I would like to get this settled in sooner than later. There aren't many departments more important than HR.
"Our employees are our greatest assets, next to the students."
Human Resources Simplified is an experienced and full-service human resources consulting company providing clients with strategic people and team planning, recruiting, training, mentoring and facilitating using consulting and coaching. If you have staff, we have solutions. Win the game of business with our specialists. Our team is focused on serving our clients Human Resources services in Sarasota, Bradenton, Lakewood Ranch, Venice and all along the Suncoast!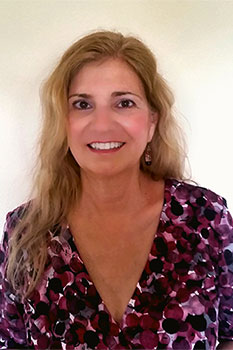 Jean is a certified senior-level human resources executive/consultant, adjunct professor, management trainer, professional speaker, resume writer, career coach, and published author.