Recently, after my work with Project 180 I received this very kind letter from the Re-Entry Initiative at the DeSoto correctional facility. Re-Entry Initiative Letter of Gratitude says:
Dear Ms. Juchnowicz and Mr. Ratner,
I pray this finds the two of you well. We from the Re-Entry Initiative here at DeSoto wanted to thank you and your team for taking the time on Wednesday, October 11, 2017, to come and meet with those who will be returning to society within the next six months. The skits and the information given to help them understand the different hurdles that they will face when entering back into society are a huge help and the comedy that you gave was not far from the truth. It goes without saying that we all need to learn these communication skills before the first interview. It was nice to have witnessed that type of response. It is very important to not only those who are leaving but to us who are trying to help these men get the proper information that is up to date and vital for their survival.
Your Program was very informative and also energized the men that will be soon returning to the free world. The support and participation of the community are essential to the successful re-entry of the men here and to the success of our program.
We encourage and welcome all input that you have regarding this program and how we can help you in the future programs. We look forward to building bridges that will help others who have no hope and cannot get over the hump of self-pity. The community's acceptance and the man's character will determine the ultimate success of the program that the men get involved in. If we can create something that best serves them and you in facilitating that re-entry than I think we will all deem the efforts a success. The more the men interact with people from the community and see that the authorities and the businesses are not the enemy, the better their odds of a successful re-entry will be. That is a win for them, for us and for you in your communities.
We look forward to seeing you again in April. If you have any questions please contact Ms. Norwood and we will resolve them as quickly as possible.
May God Bless and keep you.
Respectfully,
The Offender Success Coach Team
DeSoto Correctional Institution – Annex
13617 S.E. Highway 70
Arcadia, Fl. 32466-7800
It was truly my pleasure to give back in such a meaningful way and I look forward to my next opportunity to make a difference.
Human Resources Simplified is an experienced and full-service human resources consulting company providing clients with strategic people and team planning, recruiting, training, mentoring and facilitating using consulting and coaching. If you have staff, we have solutions. Win the game of business with our specialists. Our team is focused on serving our clients Human Resources services in Sarasota, Bradenton, Lakewood Ranch, Venice and all along the Suncoast!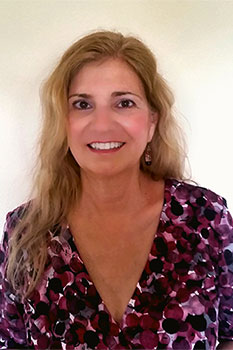 Jean is a certified senior-level human resources executive/consultant, adjunct professor, management trainer, professional speaker, resume writer, career coach, and published author.