What is Microlearning? With the internet democratizing the way we learn, more and more employees are partaking in free classes from Coursera, referred to as Massive Open Online Courses (MOOC). One trait of MOOC's that makes this style of learning so successful is Microlearning. Microlearning is basically a way of teaching and delivering content to learners in small, very specific bursts. The learners are in control of what and when they're learning.
This type of learning and teaching can be great to implement into your company training since it gives your employers a chance to access new skills that will help them be better at their job while also acquiring new skills that could help them expand into new roles.
Humans learn in many different ways, from experience to observational and associative learning. Observational learning happens when humans learn from watching others. This type of learning happens a lot in employee training where one employee shows the other how to do something. Associative learning, on the other hand, is learning by establishing connections between events.
With lessons on digital marketing, communication, internet technology, and more sites like Coursera, Lynda.com and others are changing the way companies train employees. This type of investment into employees can also help them feel more accomplished at work as they begin applying the new skills they've learned. This improvement in staff morale can increase performance and profit.
Training evaluation is the last step after training. The Kirkpatrick Model lays out what makes teaching employees work:
Level 1: Reaction
This level addresses the degree to which participants find the training relevant to their jobs and engaging as a topic. It is the initial reaction after completion of the training.
Level 2: Learning
This level addresses the degree to which participants absorb the intended knowledge, skills, attitude, and confidence based on their participation in the training. Can they explain what they learned?
Level 3: Behavior
This level addresses the degree to which participants apply what they learned during training to their work back on the job. Using what was learned in a comfortable manner.
Level 4: Results
This level addresses the degree to which targeted outcomes occur as a result of the training. This is the highest level indicating that the learning has translated into achieving better outcomes.
If you're thinking about implementing new training requirements, Human Resources Simplified can help you put together a policy and determine the best services. Human Resources Simplified is an experienced and full-service human resources consulting company providing clients with strategic people and team planning, recruiting, training, mentoring and facilitating using consulting and coaching. If you have staff, we have solutions. Win the game of business with our specialists. Our team is focused on serving our clients Human Resources services in Sarasota, Bradenton, Lakewood Ranch, Venice and all along the Suncoast!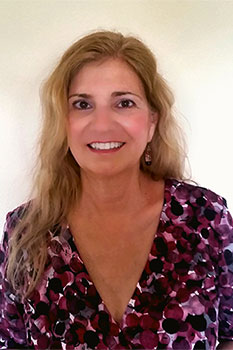 Jean is a certified senior-level human resources executive/consultant, adjunct professor, management trainer, professional speaker, resume writer, career coach, LinkedIn profile builder, and published author.