Congratulations on your New job! Next up is Orientation. A respected right of passage upon starting a position at a new employer is orientation. Sometimes called the more global term of onboarding and frequently referred to as indoctrination in slang terms.
A review of facts and opinions about orientation reveals that what employers want to impart and want new employees want to learn differ. So, employers want to impart knowledge about the company, the culture, the mission, the vision, and the values. All very noble agenda items. But employees want more specifics.
Specifics that are mentioned are information about the next steps for learning their job (department/job orientation), review of policies, company tour, training on equipment, how to record attendance, where to find pay vouchers, and who to ask for help.
How can you ask your new employees for a feedback on the orientation they went through and receive quality, honest information? The Kirkpatrick Level One training evaluation is called "reaction". Reaction evaluation is how the participants felt, and their personal reactions to the training or learning
Experience. For example: did the trainees like and enjoy the training? Did they consider the training relevant? Was it a good use of their time? Including an evaluation process – a form, an electronic survey, or simply a conversation with the attendees will reveal those initial reactions to the orientation, especially – and this is important – to give the orientees permission to be honest and that will be very appreciated as improvements to orientation are always of interest to those in charge of orientation.
Realize that new employees are cautious, they are learning at rapid speed – where to park, names of company employees – navigation of the campus, etc. They don't know who to trust and who not to trust. The company may talk about trust, loyalty, teamwork and similar company values, but until they see the values in action, they may hold back on being verbose about their orientation. Be respectful about knowing this and be clear that their evaluation is anonymous, and comments will be reviewed to look for trends and patterns to make improvements. A fresh sincere opinion is valuable.
How often should a company review their orientation program? At a minimum, probably every two years. Currently, orientation programs consist of blended learning (face-to-face, web-based, team activities). With 5 generations in the workplace, methods of delivery are important decisions. Pick a variety to appeal to a variety of ages.
A quality orientation program will enhance employee retention, instill culture, welcome staff properly, and make managers feel proud of their company. Your company may do a great job hiring new staff, but the process needs to continue being great through to the orientation process.
Human Resources Simplified is an experienced and full-service human resources consulting company providing clients with strategic people and team planning, recruiting, training, mentoring and facilitating using consulting and coaching. If you have staff, we have solutions. Win the game of business with our specialists. Our team is focused on serving our clients Human Resources services in Sarasota, Bradenton, Lakewood Ranch, Venice and all along the Suncoast!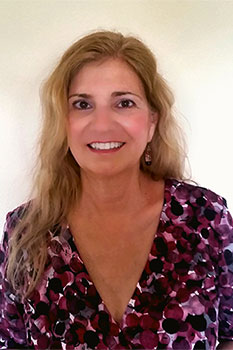 Jean is a certified senior-level human resources executive/consultant, adjunct professor, management trainer, professional speaker, resume writer, career coach, LinkedIn profile builder, and published author.